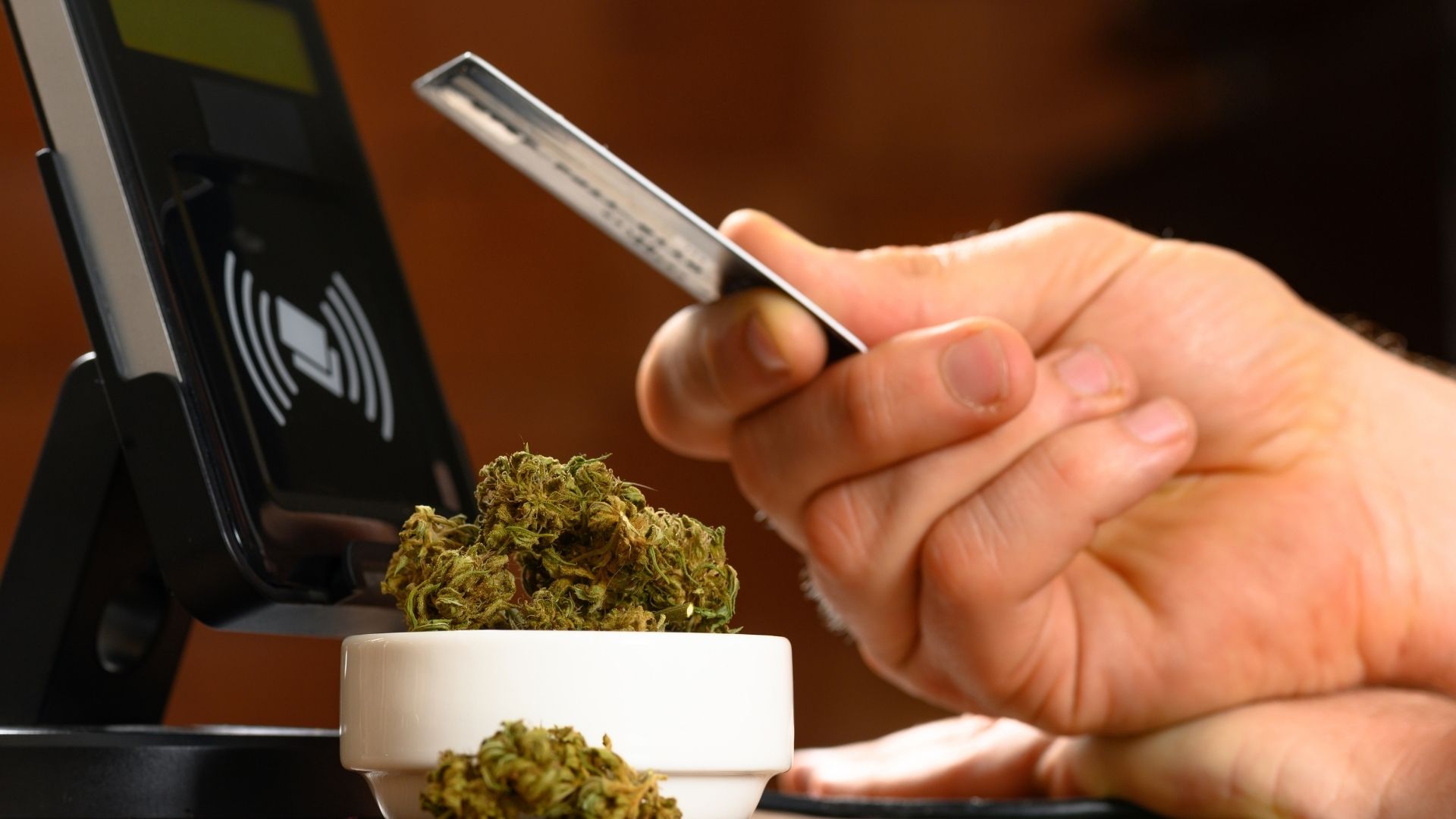 Washington dispensary prices are extremely reasonable compared to other cannabis markets in the U.S. In fact, the Evergreen State is known for having some of the most affordable legal weed in the nation.Breakdown of Dispensary Prices
To break it down more specifically, we've combed through a wealth of recent price data on user-reported price websites like Budzu as well as from news sources like News Tribune and the Inlander.
While the following costs represent only estimates and are subject to fluctuation, they should give you a basic idea of what to expect when you're shopping for cannabis in Washington dispensaries.
Average Washington Dispensary Prices
In Washington, an ounce of high-quality (top-shelf) cannabis will cost you about $230 on average. An ounce of medium-quality (standard) cannabis will run you about $200. In fact, data from Budzu reveals that Washington has the lowest average prices of all states with a recreational market. BREAK DOWN OF DISPENSARY PRICES
For a bit of comparison, here are the average costs for high-quality weed in some of the top cannabis markets in the nation:
Washington: $230
California: $260
Idaho: $277
District of Columbia: $590
That last one isn't a typo. The District of Columbia is nearly double the national average. This small district has the highest weed prices in the nation, due in part to the strict growing regulations (each cultivator is limited to just 1,000 plants) and limited wholesale options (all dispensaries have to purchase from the same eight warehouses). North Dakota has the second highest cannabis costs in the nation ($380 per ounce), and they're nowhere near the D.C. costs.
In other words, Washington State is an excellent place to buy weed — especially when you consider some of the alternatives.
Factors That Influence Washington Dispensary Prices
When shopping in Washington dispensaries, the actual price you can expect to pay will depend on a number of factors, including the location of the retail business, the amount you're purchasing, the type of weed you're purchasing, and whether or not you're a medical marijuana patient.
Recreational vs Medicinal
The average retail cost of recreational vs. medicinal marijuana in Washington is very similar, almost identical. Consider these recent averages:
One gram of cannabis:
Recreational Medicinal
Low-Quality $10.50 $11.00
Medium-Quality $12.00 $12.00
High-Quality $13.50 $13.00
When you average these costs based on quality, the price difference is almost non-existent. However, there is one notable difference that needs to be addressed. Recreational customers will pay more in taxes.
The Washington State excise tax is 37%. This tax is collected on both recreational sales and medical marijuana sales. For example, assume that an eighth of Super Lemon Haze is listed for $30. The excise tax would be an additional $11.10 on top of the retail price.
On top of that, recreational customers must also pay the 6.5% retail sales tax. Since late 2016, medicinal patients have been exempt from this tax. Based on that, the same $30 eighth of Lemon Haze would cost $41.10 for the medicinal customer and $43.05 for the recreational customer. These price differences become more pronounced as you make higher-cost purchases (like ounces of cannabis rather than to grams).
Quantity
Just like at Costco, you can usually save by buying in bulk. Consider these average costs for medium-quality flower:
1 Gram – $12
1 Eighth Ounce (3.5 grams) – $28
1 Quarter Ounce (7 grams) – $60
1 Ounce (28 grams) – $157
1 Pound (16 ounces) – $2,200
So if we break it down by the gram, one gram is $12. But if you buy a quarter ounce, you're actually paying $8.50 per gram. If you buy an ounce, you're paying $5.60 per gram. If you buy a pound, your per-gram spend is just under $5. Buy more, save more.breakdown of dispensary prices
It's important to note, however, that recreational customers are limited to one ounce of cannabis at a time. So if you're actually thinking of buying a full pound at one time, you'll need to have a medical marijuana card. Medicinal patients are allowed up to 24 ounces of cannabis at a time.Breakdown of Dispensary Prices Location
Different cities in Washington have different average cannabis costs. This is due to a number of factors, including the amount of competition in the area, the amount of demand (for example, does the city get a lot of tourist traffic?), and the proximity to marijuana cultivators, processors, and manufacturers.
Consider these sample averages for an ounce of medium-quality cannabis:
Everett, Washington – $170
Spokane, Washington – $200
Lacey, Washington – $200
Seattle, Washington – $250
Tacoma, Washington – $230
You'll notice that the costs tend to be highest in the Seattle area. Prices for goods in Seattle tend to be above-average in general since the city is a major metropolis, and the Seattle cannabis market tends to be high-demand due to the intersection of locals and tourists as well as the success of the burgeoning pot tourism indust
If you're in the Seattle area, the way to save money is to get out of the big city and head to local neighboring communities. For instance, you can get much better prices in a Bellevue marijuana dispensary than in a Seattle dispensary, and it's just a short drive away.
The Type of Weed
Up to this point, we've talked primarily about cannabis flower. But if you're looking for other types of cannabis preparations, your prices will vary. For instance:Breakdown of Dispensary Prices
Cannabis pre-rolls cost $5 to $10 on average.
A 10 mg pot brownie will run you about $10 to $15 in most places.
Larger edibles like chocolate bars and gummies vary between $20 and $50
Cannabis concentrates average $15 to $35 per gram depending on quality and potency
Vape pen cartridges average $35 to $40
In general, the more concentrated the product, the more you can expect to pay.
Are Washington Dispensary Prices Trending Up or Down?
Although Washington boasts some of the best cannabis prices in the nation, average costs continue to trend downward. We've been witnessing this trend since 2016, when the government changed the tax structure.
When recreational cannabis was first legalized in the state, the law included a 25% tax on cannabis producers, a 25% tax on processors, and a 25% tax on retailers. Marijuana was taxed at every stage of the supply chain, and much of that added cost was being passed down to the consumer.
In 2016, this three-tier tax structure was replaced with the singular 27% excise tax, collected at the point of sale. This meant that cannabis could be produced at a lower cost, and consumers have benefitted ever since—even though the excise tax remains one of the highest in the nation.
How to Find the Best Washington Dispensary Prices
It's easy to find great prices in Washington dispensaries, but if you want to beat the state averages and locate the best deals:
Head outside the big tourist centers like downtown Seattle and visit dispensaries in smaller local communities like Kirkland and Bellevue.
Ask about loyalty programs where you can earn rewards for making regular purchases.
Ask about daily deals. This is a great way to save on pre-rolls, flower, cartridges, edibles, and much more.
Buy in bulk. Remember, the more you buy, the more you save. Just be sure to store your weed properly so that it maintains its freshness.
Check back often, as prices are constantly fluctuating. If you buy weed online, you can easily compare prices from the comfort of home (though you'll still need to pick up your purchase in-store in most cases).