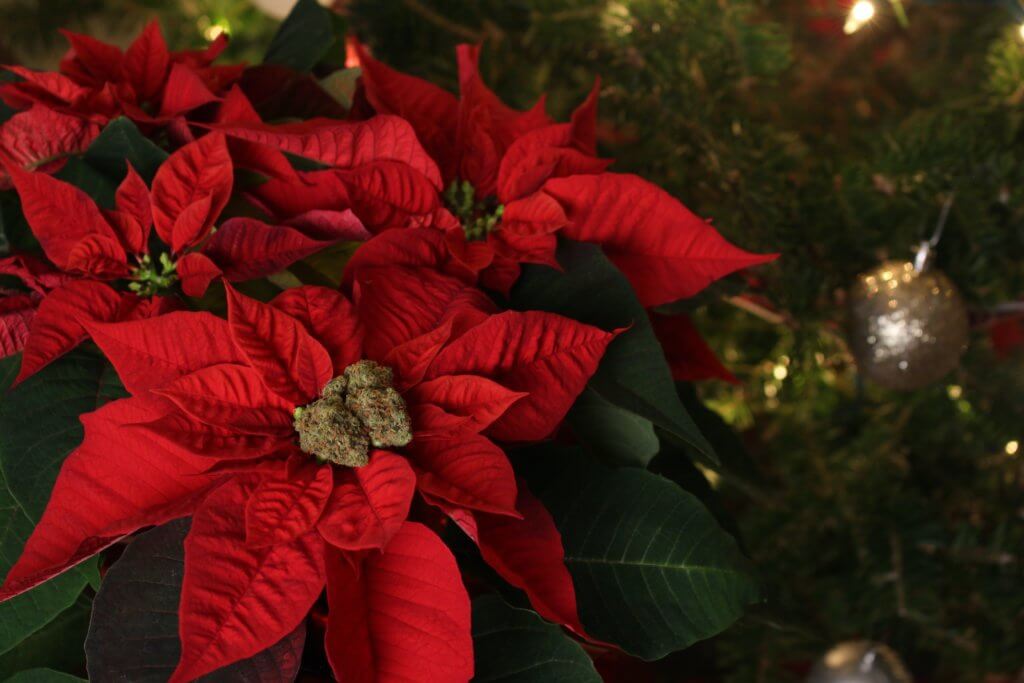 Get Festive With These Weed Christmas Gifts for Everyone. 2021 is coming to an end (finally). And since progress in weed legalization and acceptance is one of the few good things to come out of this eventful year, weed could very well be the peace-making, joy-bringing gift of the holiday season. So we put together a list of the best weed and weed-related Christmas gifts 253 pharmacy has to offer. Because it's one of the few things most people can agree on right now, and it's one of the few gifts that rarely gets returned. kush
Santa's got a brand new bag.
For Your Canna-Curious Friends and Relatives
The propaganda of weed's past doesn't hold up as well as it used to, and curiosity is starting to replace disapproval. Now, we know there can still be some hesitation, so when it comes to introducing cannabis to someone for the first time, we always suggest taking it slow.
Cultivate Muscle Freeze 1:1 Weed Christmas Gift
In particular, the Cultivate Muscle Freeze 1:1 offers them an intro to both THC and CBD without imparting any psychotropic effects. This will help them better understand the effects of the plant and give them an idea of how it interacts with their body.
If you think they might enjoy a more potent weed Christmas gift, a safe bet for newbies is always an easy-to-dose tincture. This will introduce them to the intoxicating effects of the plant without scaring them away like the burn of smoking or vaping can do. 253 Farmacy's Indica and Sativa tinctures are made from select batches of house-grown strains so you can feel comfortable gifting them knowing they're clean, powerful, and consistent.
253 Farmacy's Indica tincture Weed Christmas Gift
253 Farmacy's Sativa tincture Weed Christmas Gift
For the Party Animal
Everybody's got one in their circle, and we just came out with the perfect weed Christmas gift for yours. Our new party packs come with a half ounce of our NANO nugs, a 253 Farmacy lighter, and a pack of papers. Available in all of our top strains, including Orange Chiffon, Donatello Kush, and Ice Kreme, you can find Indica, Sativa, and hybrid options. Because we know everyone kicks things into high gear a little differently.
Don't forget to grab a party pack for yourself too!
For Your Foodie Friends
Weed is already a pretty solid Christmas gift for any foodie, so you can't really go wrong with whatever you pick out at the dispensary. But we recommend going for a win-win weed Christmas gift for foodies—edibles. That way, they can partake in a new culinary experience and also thoroughly enjoy their munchies an hour or so later. (And maybe the THC will inspire a different take on all those food pics they're constantly posting.)
Sea Salt Caramel Chews Weed Christmas Gift
Right now, our go-to edible recommendation for the foodie on your list is our Sea Salt Caramel Chews. Made with real butter, real vanilla extract, and pink Himalayan sea salt, they're guaranteed to enjoy the flavor profile of these creamy, chewy caramels. And each package contains 10 chews with 10mg of THC each, so they can take the experience as high as they want, or enjoy it a few times over.
For the Classic Stoner
For those that have been lighting up long before it was legal, we suggest keeping their weed Christmas gift as classic as they are with some good ol' fashioned flower.
At this point, they know their stuff, and they know their go-to varietals, so it can be helpful to ask them what they like. Even just getting an idea of whether they prefer Indicas or Sativas can help you to pick a strain they'll love. The good news is, as long as it's weed, it's pretty much a guarantee they're gonna love it. But we can at least help you dial it in a bit.
35% Cake Crasher Weed Christmas Gift
For Indicas, we recommend our 35% Cake Crasher. We do have lower-THC options that still hit hard, but a high-potency flower is a pretty safe bet for a seasoned consumer. This particular strain is a cross between Wedding Cake and Wedding Crasher that produces a hazy, sleepy euphoria with a hint of creativity.Weed Christmas Gifts for Everyone
25% Donatello Kush Weed Christmas Gift
For Sativas, you can't go wrong with our 25% Donatello Kush. Although it has a Kush parent, this Sativa-dominant strain isn't overly sedating. It offers an energetic and creative high that'll leave them feeling happy and inspired. Let 'em know they will get hit with those Kush-classic munchies though.
23% Emerald Fire OG Weed Christmas Gift
For the best of both worlds, we recommend our 23% Emerald Fire OG. This flower is an extremely balanced cross of Dark Heart Nursery's Fire OG and Humboldt OG, imparting an energetic and happy high that'll please any stoner.
Crud Bud Alcohol Filled Cotton Buds by Pulsar Weed Christmas Gift
For the Accessory Lover
For the person who always needs the latest and greatest tools and accessories, we have a few cool weed Christmas gifts they'll enjoy.Weed Christmas Gifts for Everyone
First up, these Crud Bud Alcohol Filled Cotton Buds by Pulsar. They can clean and disinfect all kinds of smoking gear, whether it's glass, metal, quartz, plastic, titanium, ceramic, or silicone. They're perfect for cleaning out bangers and electric dab rig coils, but you can also use them on bowls and the mouthpieces of pipes, rigs, vapes, etc.
Next, the two-piece XL Grinder by King Palm. Made from anodized aluminum with a ceramic coating, this matte black beauty cuts through herb with ease. Perfect for someone just starting their weed accessory collection or someone in need of a new, sharp, not gunked-up grinder.Weed Christmas Gifts for Everyone
And finally, one weed Christmas gift that nearly anyone can benefit from—even if weed isn't their smoke of choice—is the Aircraft-Grade Aluminum Ashtray by King Palm. Smooth, matte, and compact, it's easily portable for a sesh at home, in the car, or out in nature. And since it's crafted from aircraft-grade aluminum, it's nearly impossible to damage and super easy to clean. We think every home should have one, even if (especially if) only guests are the ones to use it.
Conclusion
As cannabis legalization and acceptance continue to expand, weed is becoming more of a conversation starter and less of an argument starter. And with Christmas being a family affair, we think anything that'll help ease the tension of the inevitable drama should be a welcomed guest.Weed Christmas Gifts for Everyone
Of course, be aware of the holiday guest list—no need to start more drama than necessary. But if you've got a crowd that ranges from canna-curious to canna-consumer, we've got a gift for them at 253 Farmacy. We're open regular hours up until Christmas Eve – when we close at 5pm – and we are closed on Christmas Day, so stop by soon to knock out your Christmas shopping. And maybe grab a treat for yourself too.Weed Christmas Gifts for Everyone
Post navigation